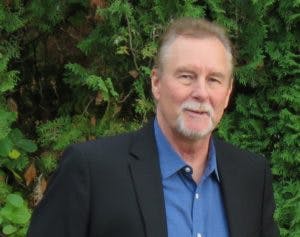 Selling your home involves a lot of moving parts so I'm pleased to provide a step-by-step guide to help you sell your home.
1. In real estate, timing can influence your home's selling price. Factors like how quickly you need to sell, whether it's a buyer or seller market and seasonality all play a role in your home's final selling price.
2. Find a REALTOR® who is right for you. Try to avoid the realtor who suggests an above market listing price in order to get the listing. An experienced realtor will present a Comparative Market Analysis which will include recent sales and current listings which will result in a recommended listing price (fair market value) you can expect your home to sell for. When you first meet a realtor it is a good idea to prepare a list of questions you can ask the realtor which will provide you with a positive comfort level moving forward or possibly will result in you talking to other potential realtors.
3. Sign a Listing Agreement. This authorizes your REALTOR® and their brokerage to market and sell your home. It will define the legal relationship between you and the real estate brokerage and also set a time limit for your REALTOR® to sell your home. While it is recommended a seller sign a Multiple Listing Contract, in some cases an Exclusive Listing Contract may work best for a certain client. This is a discussion to have with your realtor.
4. Getting your financial ducks in a row. Prior to listing you need to speak with your mortgage lender or broker to advise them of your intentions to list your property for sale, and you will need to ask for a written notice of any penalties and charges that you would be liable for and you will need to find out if your mortgage is portable which may be an option for you. This is an important step that should be taken before signing a listing contract.
5. Add some specialists to your team. Once you have signed a listing contract, it will be important to establish contact with a lawyer or notary public to handle all the legal / conveyancing and it is always a good idea to connect with a qualified tax accountant considering all the recent changes in the real estate industry here in B.C. that have tax implications.
6. Prepare your home for sale. First impressions matter. Now is the time to see your home through a buyer's eyes: get rid of the clutter, clean and repair as much as you can, within reason. Remember, weigh the cost of all your improvements versus the potential financial return.
7. Let your REALTOR® do what they do best. Your home has never looked so good and now it's time for your REALTOR® to market it to potential buyers. This happens with a "For Sale" sign, open houses, newspaper ads, a listing on the MLS®, the internet / social media, and, of course, through your REALTORS®' relationship with other REALTORS®.
8. Receive an offer. Although your REALTOR® will walk you through the process, be prepared for some stress. You will see every offer since it's required that your REALTOR® show you every offer that's submitted. You will have three options: you can accept, you can reject or you can "sign back" or "counter". Ask your REALTOR® what these terms mean. Happy negotiating!
9. Close the deal. You were successful and have drafted a legally binding agreement. Are you done? Not quite yet. Contact your lawyer or notary public, contact your lending institution and consult your REALTOR®. Immediately start satisfying any conditions of the agreement that require action on your part. On closing day, your lawyer or notary public will finalize all the details and give you a cheque for the net proceeds.