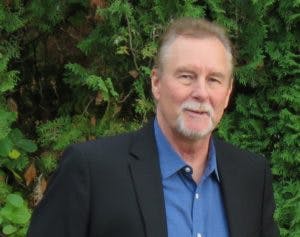 Buying a home is one of the important decisions you will ever make so here are some steps for you to consider:
1. Decide how much you can afford.
Speak with your mortgage lender or broker to determine what you can qualify for and ideally negotiate a pre-approved mortgage with a timeline of 90 to 120 days. Use this simple equation to consider what you can expect after you've saved for your down payment. The cost of buying a home = one time costs (down payment, legal fees, inspection fees and taxes) + monthly costs (mortgage, utilities, maintenance, insurance and property taxes).
2. Decide what you want to buy
First, decide where you want to live (urban, suburban, rural) and then decide which neighbourhood suits you best and what type of home (detached, attached or apartment) you want. Whether or not the property is new or used may also affect your costs. See the Dream Home Checklist for more information.

3. Find a REALTOR® who is right for you.
When meeting with a buyer's agent your interview should include a lot of questions as to what extent they are willing to commit to showing properties, and their availability to show a property on short notice. Avoid the realtors who send buyers out to view properties on their own and ask their clients to phone them when they have found a property they want to write an offer on. A proactive realtor will daily search the MLS for new listings and listings with price reductions that meet their client's search criteria while providing both verbal and written (e-mail) notice of all such properties. Timing is everything when buying a property so you need a realtor who is ready, willing and able to provide top notch service at a moments notice.

4. See what's out there.
REALTORS® run an incredible search tool called the Multiple Listings Service® (MLS® for short) which contains information on property listings. Your REALTOR® can send you listings that fit your criteria and together, you can draw up a short list and visit a handful of homes to make an informed and wise decision.

5. Add some specialists to your team.
A mortgage broker may be able to get you the best possible rates. A notary public or a lawyer will help you understand the many legal documents that come with buying your home. A tax accountant will advise you regarding taxes that will be payable on your purchase and a home inspector can save you from unpleasant surprises when you move in.

6. Make an offer.
REALTORS® are expertly trained and will prepare your offer for you. Negotiating skills are a very important tool that every realtor possesses to one degree or another so during your interview process you might want to ask the realtor to talk about this. Once your offer has been drafted and signed by you, the seller will either accept it, counter it or reject it. This is where the negotiation process kicks into high gear and ultimately should lead to an accepted offer, where both parties walk away feeling the deal is a win/win.

7. Contact your mortgage lender or agent to finalize all the mortgage details.
Provide your lender with a copy of the Contract of Purchase and Sale Accepted Offer, as you will need to remove the Subject to financing and receive the green light from your lender, who will also likely require a property appraisal unless the mortgage is pre-approved in which case it may not be required.

8. Close the deal and move in
All subjects are removed on the subject removal date and your deal is now firm. Your REALTOR® and notary public or lawyer will do most of the closing work. But make sure to ask about any conditions of the agreement that require immediate action on your part. Before you know it, you'll be handed the keys to your new home.